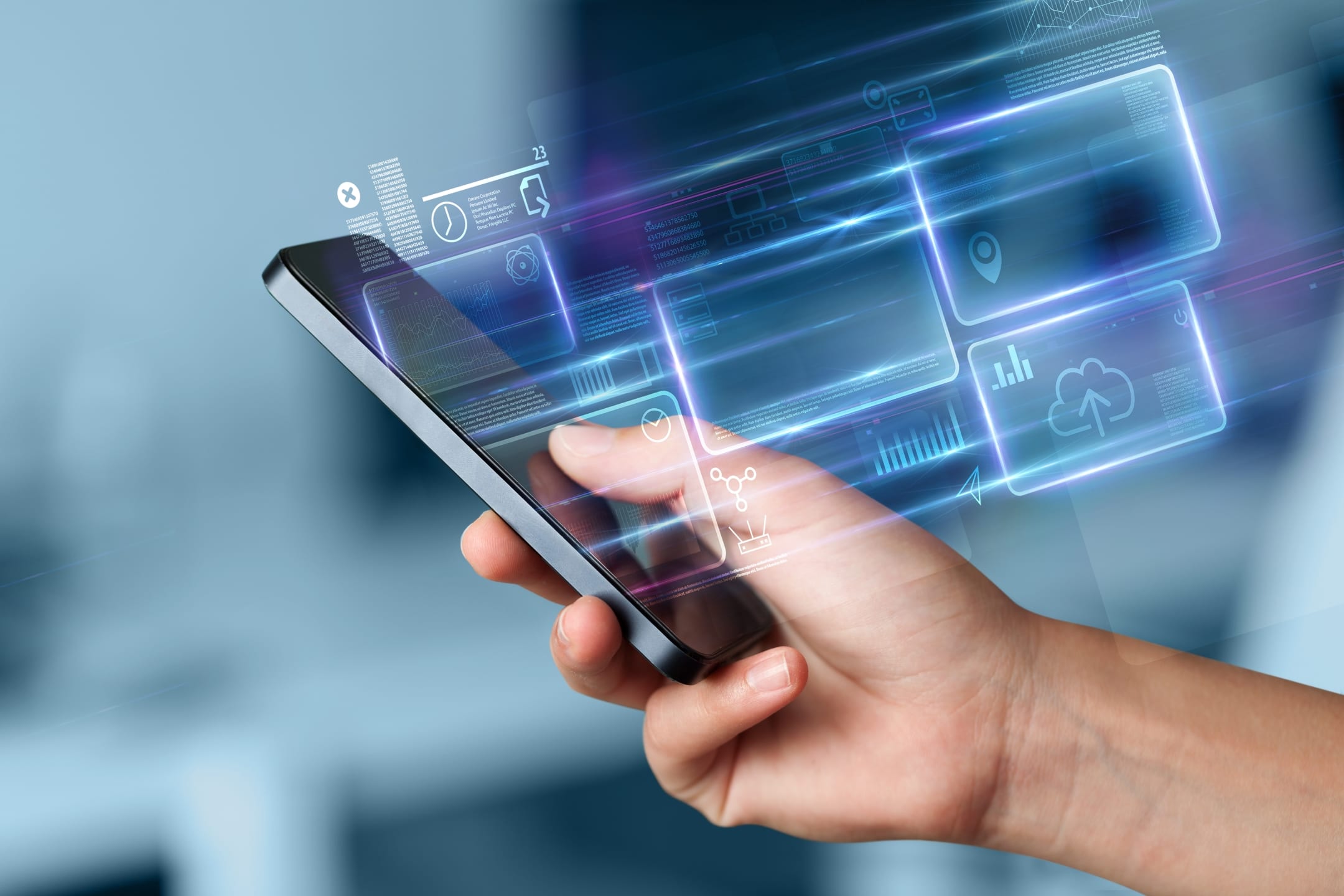 The start of the decade has been challenging for many reasons, and we saw how technology played a vital part in helping us get through it. We're already looking ahead to what advances in technology may bring in 2021.
Over 11 million Australian households and businesses now have access to the nbn network, all major smartphone brands now offer 5G handsets, and AlphaBeta reports that videoconferencing is now used by more than 60% of Australian businesses.[1]
With fast connectivity and devices in more places than ever, new services and product innovation will thrive in this decade, and we have picked some of the next technology areas that will come to the fore in 2021 that Aussies can look forward to. I know I am.
Faster and better Wi-Fi in the home
It became clear this year how critical a strong home Wi-Fi signal was for remote working, learning and video streaming.
The next generation of Wi-Fi technology will help with coverage, speeds and consistency of performance. Wi-Fi 6 has already appeared in premium devices and in 2021 we will see this technology in more mainstream devices. Many Wi-Fi 6 devices will also support Wi-Fi EasyMesh which repeats the Wi-Fi signal to boost coverage further around the home.
Together, we expect many people to update their home Wi-Fi setup next year, either through purchasing Wi-Fi Boosters to extend their coverage or at a minimum, understanding how slow Wi-Fi signal strength affects their video streaming or gaming experience.
High-end gaming
The COVID-19 pandemic fundamentally changed the landscape of home entertainment. With the dramatic impacts to live sports, cinemas, and music events, Aussies are used to spending more time getting entertained at home, digitally.
Coupled with the introduction of powerful, next-generation games consoles from the likes of Microsoft with the Xbox Series X, there is a lot of demand being generated for rich, immersive games.
Whether you purely watch gaming streams on Twitch or YouTube, or actively play games, 2021 will be an exciting year. Cloud gaming is one of the hottest gaming trends and Microsoft has already launched its xCloud service in beta locally. We look forward to seeing this trend grow further from customer interest and other vendors in this space. One thing is for certain though, cloud gaming shows the value of having fast and reliable home and mobile networks. And as 5G continues to roll out further, this will allow Aussies to have high end gaming experiences in many more places outside of their home.
5G mmWave
Telstra 5G is already available in selected areas and is planned to grow further to 75% of Australia's population by end of June this year[2]. But there's another exciting 5G development happening this year: the first set of new high frequency, or "mmWave"[3] spectrum. 5G can provide incredible performance[4] over short range, so it won't be available everywhere in the way you normally expect to find mobile coverage. It will have the most use in busy places, like inner city streets or sports stadiums.
New mmWave devices are expected to arrive this year, adding to the Telstra 5G WiFi Pro[5] we've already launched. There's going to be some great examples of companies and brands leveraging the benefits of 5G mmWave which include ultra-low latency, high capacity, and very fast speeds. The other exciting thing is 5G mmWave is coming at the same time as the maturation of AI, IoT, automation, and cloud/edge technologies to create some amazing scenarios.
Social distancing goes digital
As we enter a new phase of the pandemic on the precipice of a vaccine, we all need to keep in mind that social distancing is still on until further notice. But with millions of people moving in and out of public spaces like offices, train stations and shopping malls every day, it's impossible for COVID-safe hall monitors to keep track of everyone.
As we move back into offices we can expect to see a series of new technologies deployed around us to ensure COVID-safe guidelines are being followed.
With cameras and sensor technology evolving, you can expect the public and private sector to embrace low-impact connected technologies to monitor social distancing and even contact tracing.
We're already working to forecast passenger numbers on trains, and using thermal cameras to detect people with fevers moving in and out of public spaces. All this information can not only serve to locate a potentially-infected person, but also work to give us all confidence we're entering spaces that are appropriately distanced and COVID-safe.
Head-up displays (HUDs)
The original promise of Google Glass is starting to come good, but only in a range of specialist environments as this display tech has continued to mature, e.g. motorcycle helmets, vehicle windscreens, ski goggles, and smart hard hats helmets.
The use of these HUDs enables users get relevant data on their task or environment without having to interrupt the activity that they are doing. High-end augmented reality (AR) headsets have been bulky, but the technology is rapidly shrinking in size to fit into "user friendly" wearable form factors (like sunglasses and normal eyeglasses).
In the next 1-2 years, we will see more HUDs incorporated into vehicles and wearables for industrial and sporting use. Within the consumer market, industry websites report rumours that many major brands will bring smart glasses to market in a similar timeframe. Time will tell if that is true, but we are sure to see more products with smart heads up displays in the months and years ahead.
ARM-based laptops
When new laptops come out, the improvement emphasis is usually on either higher processing power or longer battery life – not both. With Apple launching its new MacBook sporting the company's new in-house developed M1 chip, that equation has been broken.
Based on ARM-architecture, the M1-based laptops have improved dramatically in both performance and battery life. This also breaks the perception that ARM chips mean trading off performance on laptops.
As applications begin supporting the M1 chip, users will experience the benefits the new chip can bring. Throw in the mix the fact that Nvidia is acquiring ARM and we can expect to see high-end, GPU-enhanced ARM devices in the not-too-distant future – having already won the mobile chips, ARM architecture is now well and truly challenging x86 on the laptop side with more to follow.
[1] https://alphabeta.com/wp-content/uploads/2020/09/200922_australias-digital-resilience_report.pdf
[2] Australia's best 5G now in more places (telstra.com.au)
[3] mmWave 5G: what you need to know (telstra.com.au)
[4] We've smashed another speed record with mmWave 5G (telstra.com.au)
Original article posted by Telstra and can be found by clicking here.