European quality
for Australian bins

x
Download Smart Bins e-book
Is litter becoming a serious problem? Not with this range.
These smart waste bins prevent surrounding litter and issues
with vermin, and their modern and sustainable features make
waste collection in your area a piece of cake.
Bins & Compactors
Available for lease, outright purchase or free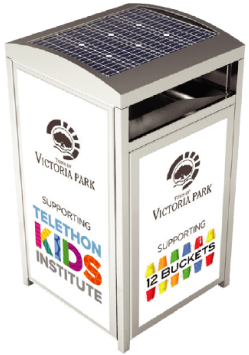 The most efficient promoter of productivity, public health.
Movement Technology
Crowd measurement
Solar Top
Powers waste sensor & backlit panels
Waste + environmental sensing
Australian first technology, includes route mapping
Environmental Stories
Recycling updates
Digital (option)
Local messages remotely updated
Customised Steel Frame
Colour & size (120 or 240 litre)
Waste analytics powered by Matter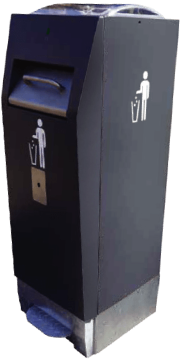 Australia's best compactor – the toughest and most advanced compacting solution for busy spaces.
Easy to operate and maintain
Solar powered
Keeps working for over 72 hours without direct sunlight
Easy install / removal
No power cables
Compacts over 600-800 litres of waste into a 120L wheelie bin
Remote management via web portal
Saves up to 75% on collection costs
Keyless door control
Built tough from recycled steel
Weather and animal proof for a long service life
Email notifications when nearly full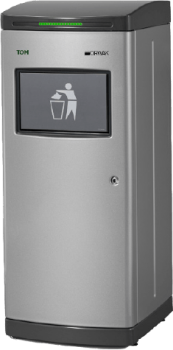 Australia's best indoor compaction bin, a multi-faceted multitasker – saving time, space, and energy
Two versions
Empty from front or back
Self-adjusting
Built-in sensor detects low-traffic period, and compresses the trash & keeps it compacted
Quiet
Operating at 54dB or less
Low maintenance
Status indicator
Saves up to 75% on collection costs
Automatic door
Motion sensor opens shutter automatically
Alert
Optional email notification when bin is full or needs maintenance
EXPERIENCED, TRUSTED,
PROFESSIONAL, FUTURE THINKING
Boost Your Cyber Security Awareness: A Comprehensive Guide
Overcome Enterprise Mobility Challenges with Expert Insights
Accelerate Enterprise Mobility Adoption with Expert Strategies: A Comprehensive Guide