Is litter becoming a serious problem? Not with the yStop range. These smart waste bins prevent surrounding litter and issues with vermin, and their modern and sustainable features make waste collection in your area a piece of cake.
Bins & Compactors
Available for lease, outright purchase or free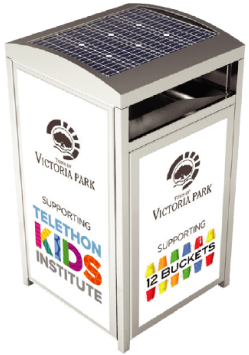 The most efficient promoter of productivity, public health.
Movement Technology
Crowd measurement
Solar Top
Powers waste sensor & backlit panels
Waste + environmental sensing
Australian first technology, includes route mapping
Environmental Stories
Recycling updates
Digital (option)
Local messages remotely updated
Customised Steel Frame
Colour & size (120 or 240 litre)
Waste analytics powered by Matter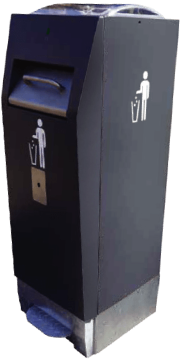 Australia's best compactor – the toughest and most advanced compacting solution for busy spaces.
Easy to operate and maintain
Solar powered
Keeps working for over 72 hours without direct sunlight
Easy install / removal
No power cables
Compacts over 600-800 litres of waste into a 120L wheelie bin
Remote management via web portal
Saves up to 75% on collection costs
Keyless door control
Built tough from recycled steel
Weather and animal proof for a long service life
Email notifications when nearly full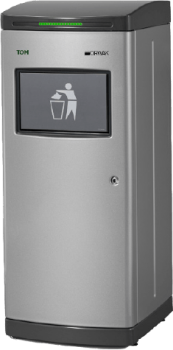 Australia's best indoor compaction bin, a multi-faceted multitasker – saving time, space, and energy
Two versions
Empty from front or back
Self-adjusting
Built-in sensor detects low-traffic period, and compresses the trash & keeps it compacted
Quiet
Operating at 54dB or less
Low maintenance
Status indicator
Saves up to 75% on collection costs
Automatic door
Motion sensor opens shutter automatically
Alert
Optional email notification when bin is full or needs maintenance
EXPERIENCED, TRUSTED,
PROFESSIONAL, FUTURE THINKING
Exceed ICT is now harnessing the power of Light & Dark!
What are SIM swap & How we Prevent SIM swapping attacks?
New Adaptive Networks by Telstra Enterprise