Procuring, staging and configuration, device deployment, and managing large fleets of devices can be difficult, costly and time consuming.

Let's talk about your next project
We make complex simple
Whether it be an existing fleet refresh or a brand new Greenfields deployment, the team at Exceed ICT have you covered. From smartphones to tablets, to sensors to smart bins or any IoT device, we can stage, configure and deliver ready for use!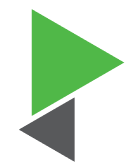 Device Staging and Configuration.
Whether it be a smartphone, a tablet, a laptop, an asset tracker, a router, a gateway, a Drone or an IoT sensor, why not let Exceed ICT supply, store, stage and deliver it for you, all under a carefully planned and executed project.
You see, the team at Exceed have coordinated numerous large scale and critical deployments, and WE THRIVE ON COMPLEXITY.
We have a custom built, secure facility where all the magic happens.


We start by understanding the business objectives, end-user experience and geographical span of your deployment.
Whether that encompasses:
New hardware deployment or existing hardware refresh 
New lease deployment or end of lease exchange
Specific use case deployment i.e. IoT sensors, trackers.
Asset tagging
Installing standard or custom accessories (i.e. Screen protector)
Updating device firmware
Testing for successful enrolment and hardware Dead on Arrival (DOA)
Dispatch to individual user locations
Dispatch to customer major hub locations
Deployment via on-site kiosk
AND MORE!
For all of that plus more,
Exceed ICT has you covered.
Our Project Managers will work with you to formulate a deployment schedule that works for your Organisation.
Take it one step further and gain full visibility of the WHAT, WHO and WHEN on your assets with our highly secure, highly available cloud platform called Aspect – asset management made easy by Exceed ICT.
We also provide Expense Management, Telecoms Expense Management, Device Deployment, Mobile Fleet management, Telstra enterprise Mobility, Telstra mobility Managed Services.
Improve Your Business Core values, Business Consulting, App Development, Cyber Security, Cryptoloc, Data & IP, Telstra Expense Management and many more Services. Check our Services.
Cradlepoint NetCloud: Seamless Connectivity in Australia
Cradlepoint connectivity solutions and Beyond in Australia
Maximising Efficiency with Enterprise Mobility Managed Services
Ready to get started?
Staging and Configuration
GET STARTED