is Exceed ICT's end-to-end workflow optimisation and automation platform.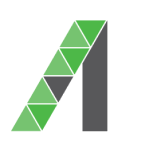 A single pane of glass.
A central place to raise orders, service requests, manage assets, billing and more.
EXPERIENCED, TRUSTED,
PROFESSIONAL, FUTURE THINKING
Exceed ICT is now harnessing the power of Light & Dark!
What are SIM swap & How we Prevent SIM swapping attacks?
New Adaptive Networks by Telstra Enterprise
Ready to get started?
Get in Touch with our Team
We also provide Expense Management, Telecoms Expense Management, Device Deployment, Mobile Fleet management, Telstra enterprise Mobility, Telstra mobility Managed Services, Improve Business Core values, Business Consulting, App Development, Cyber Security, Cryptoloc, Data & IP, Telstra Expense Management and many more Services. Check our Services.
Find Us (Exceed ICT) on Google map.