Business Consulting Services
Exceed ICT 's experience is in delivering Consulting services in Complex and Large-scale Enterprise environments.
Skilled at providing advice and guidance to Senior Business Executives on Digitally Enabled Business Transformation. Strong Client Relationship Management skills based on a Consultative approach and Highly experienced in turning Strategic concepts into Actionable Business Initiatives and Negotiating the balance between Strategic and Operational needs.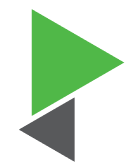 Our Customer-centric approach is underpinned by Trusted advice and Bespoke solutions that enable Technology Transformation.
Strategic ICT advice to realise your Strategy
Ready to discuss your Challenges or Requirements?
Get in touch with our team
GET STARTED

Ready to get started?
get in touch