One of the great challenges of living in such a geographically dispersed country has always been keeping in touch. Mobile technology gives us the opportunity to instantly connect with friends, family, and colleagues anywhere in the country, so long as we have network coverage.
But a mobile network can only be built to cover so far. Many of us can find ourselves out west, behind hills, in the bush, or even a basement where phone signal can't reach. True to the pioneering spirit that built this nation, Australians don't give up – we innovate and overcome.

This is where mobile coverage boosting Solutions come in. Often called mobile boosters, a repeater is designed to detect and amplify a weak 3G, 4G, or 5G signal, allowing it to be rebroadcast at full strength throughout the building. It is the most effective way to improve mobile voice and data services.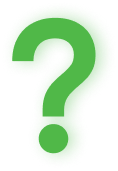 Is your Business or Organisation experiencing network coverage issues at one of your sites or employees homes?
Get a written quote and scope of works, for a solution that will solve your coverage challenges
Fill in this form and the Exceed ICT team will get back to you about a site Survey.
What's in a Telstra repeater kit?
A Repeater is also known as a Booster, Amplifier, or Smart Antenna, so if you see these terms used just remember there's no difference. All repeater kits consist of three main components:
Donor Antenna
This is the antenna that connects to the Telstra base station. The base station provides a signal input to the repeater through the antenna. It's important that the donor antenna is mounted high and clear of any metal obstructions so that it can pick up the best quality signal possible. For moving vehicles and vessels the donor antenna is omnidirectional which means it can receive signal in any orientation. For buildings and other stationary applications a directional antenna is used. Directional donor antennas can pick up signal from a much longer distance as they focus signal in a beam.
Repeater
This is the main part of the kit. The Repeater connects to a power source (12 Vdc) and uses an amplifier circuit to add up to 100 dB of power to the Telstra signal. Signal comes in via the Donor Antenna and is broadcast out through the Service Antenna.
Service Antenna
This is the antenna which rebroadcasts the now strong Telstra signal. Signal is always broadcast at full 5-bar strength from the antenna. As you move away from the antenna the signal will slowly decrease, so to provide more consistent coverage throughout a larger building more than one Service Antenna may be needed. You'll often see this in our Telstra Building Packs where we have a range of kits to provide indoor and outdoor mobile phone coverage.
All three components are connected together by coaxial cables.

CUSTOM & TEMPORARY SOLUTIONS
We can work with you to develop unique and custom mobile coverage solutions for boosting mobile signal, tailored for your requirement.
Exceed ICT and our partners can deliver systems on a range of temporary and moveable platforms including communications trailers, temporary towers, and aerostat balloons.
We'd love the opportunity to work on your project. Speak to Exceed ICT today, and receive support and experience from long term industry people.
We also provide Expense Management, Telecoms Expense Management, Device Deployment, Mobile Fleet management, Telstra enterprise Mobility, Telstra mobility Managed Services.
Improve Your Business Core values, Business Consulting, App Development, Cyber Security, Cryptoloc, Data & IP, Telstra Expense Management and many more Services. Check our Services.
Find Us (Exceed ICT) on Google map.
Exceed ICT will work with you to determine what is required to give you the outcome you are looking for.
so why not reach out now.