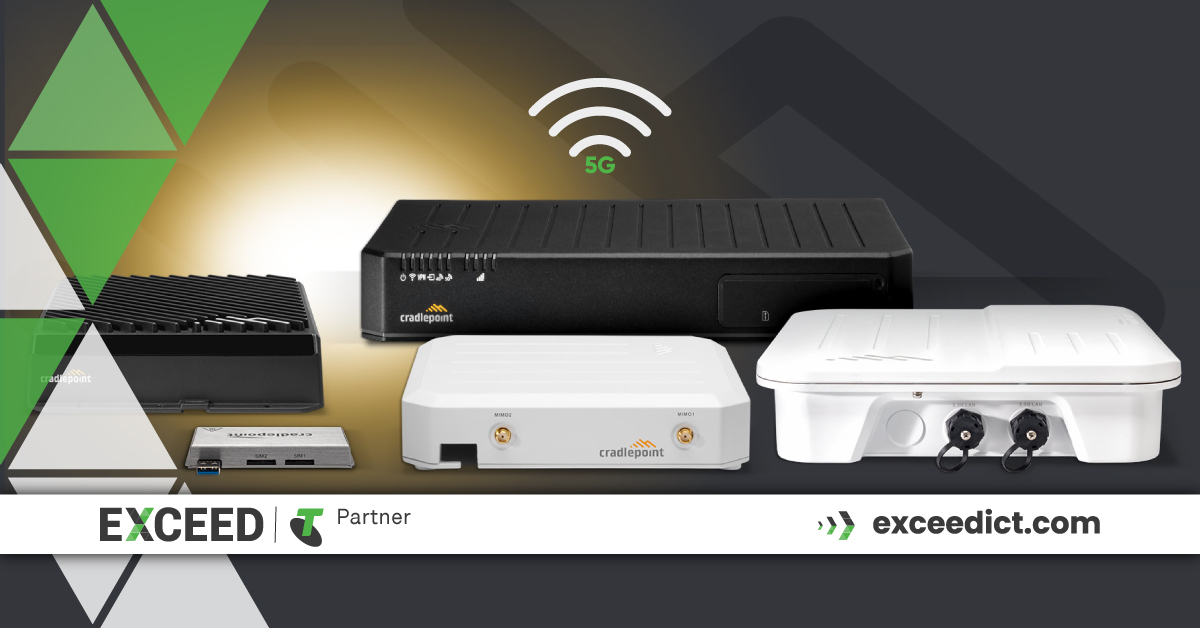 In the era of high-speed internet and constant connectivity, having a reliable 5G router is essential. Cradlepoint, a renowned name in the networking industry, offers a range of 5G routers that cater to various needs.
In this article, we will explore the top Cradlepoint 5G routers, including the Cradlepoint E3000, Cradlepoint E300, Cradlepoint IBR900, Cradlepoint CBA850, Cradlepoint W1850, and Cradlepoint Aer2200. We'll delve into their features, benefits, and use cases to help you make an informed decision for your high-speed connectivity needs.
Let's Discover the top 6 Cradlepoint 5g Router in Australia
Cradlepoint E3000 Router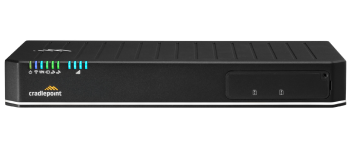 The Cradlepoint E3000 Router is a high-performance 5G router designed for enterprise-level applications. It offers lightning-fast 5G connectivity, ensuring that your business stays connected without interruptions.
Some key features of the Cradlepoint E3000 include:
Unmatched Speed: With the Cradlepoint E3000, you'll revel in lightning-quick internet speeds, ideal for streaming, gaming, or sustaining your business operations.
Reliability Elevated: Bid farewell to the frustration of dropped connections. The E3000 excels in unwavering reliability, ensuring your network remains steadfast when you need it most.
Adaptability at Its Best: Whether you find yourself in an office, at home, or on the move, this device seamlessly adjusts to your surroundings, guaranteeing a seamless connection.
Fortified Security: Safeguard your network with cutting-edge security features, shielding your valuable data from cyber threats with an extra layer of protection.
Remote Network Mastery: Take the reins of your network from anywhere, granting you complete control and peace of mind with the flexibility to manage it remotely.
Learn more in details about Cradlepoint E3000 Router.
Whether you run a small business or a large enterprise, the Cradlepoint E3000 Router is an ideal choice for robust 5G connectivity.
Cradlepoint E300 Router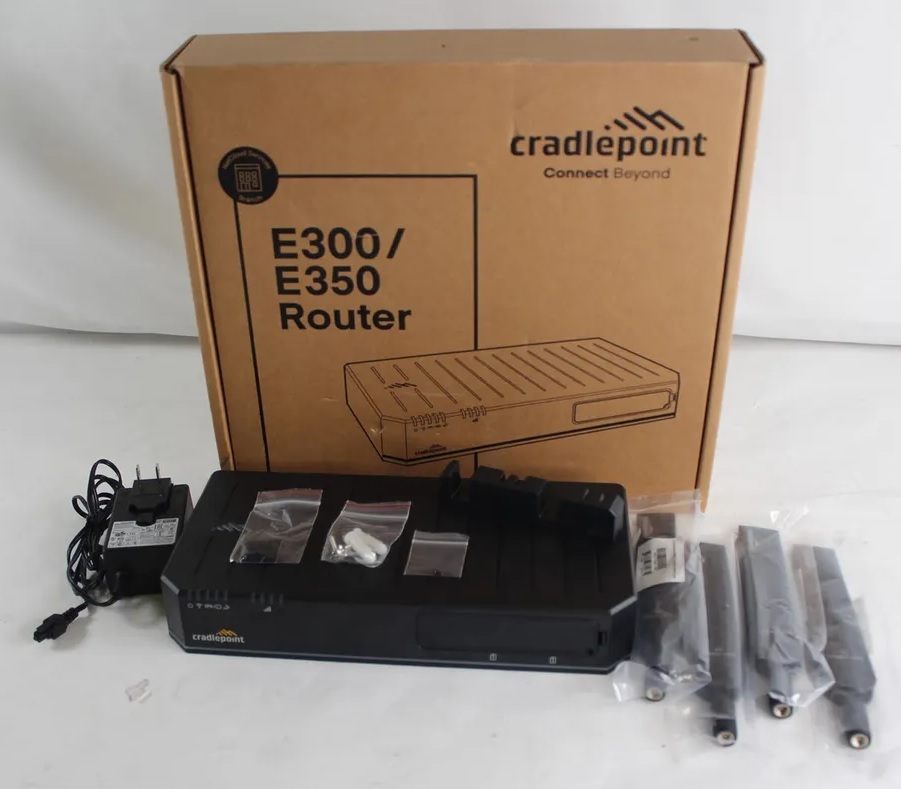 The Cradlepoint E300 Router is a compact and powerful 5G router designed for small to medium-sized businesses. It offers exceptional performance and flexibility. Some notable features of the Cradlepoint E300 include:
Rapid Connectivity: The Cradlepoint E300 excels in delivering lightning-quick speeds, making it a prime choice for data-intensive activities such as video conferencing and sizable data transfers.
Dependability: With its inbuilt redundancy and failover capabilities, you can rest assured that your connection will remain rock-solid, even in challenging operating conditions.
Enhanced Security: Safeguard your valuable data with a range of advanced security features, including robust firewall and VPN support.
Scalability: Whether you require connectivity for a handful of devices or an entire network, the E300 is adept at adapting to meet your specific demands.
Learn more in details about Cradlepoint E300 Router.
If you're looking for a reliable 5G router for your SME, the Cradlepoint E300 is an excellent choice.
Cradlepoint IBR900 Router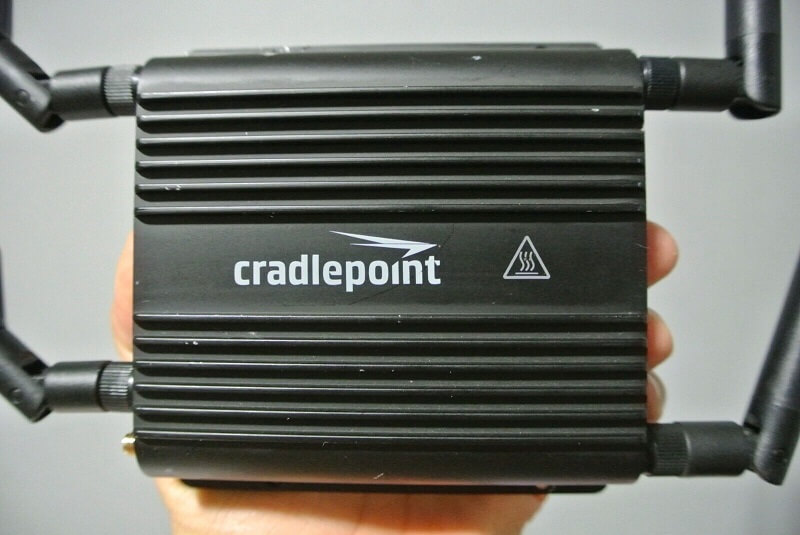 The Cradlepoint IBR900 Router is a rugged 5G router, ideal for outdoor and industrial applications. Its durability and high-speed connectivity make it perfect for:
Ensuring Seamless Business Connectivity: In the dynamic corporate landscape, maintaining a constant connection is paramount. The Cradlepoint IBR900 offers a dependable solution, enabling businesses to sustain uninterrupted connectivity for critical operations, even in remote and challenging environments.
Reliable Internet on the Move: For those constantly on the move, the IBR900 is a trusted ally. Whether you're embarking on a road trip or working from a distant location, this device guarantees that you remain effortlessly connected.
Vital Lifeline in Emergencies: During critical moments, connectivity can be a literal lifesaver. The IBR900's unwavering reliability positions it as an invaluable asset for emergency responders and disaster management teams, ensuring they remain connected when it matters most.
Learn more in details about Cradlepoint IBR900 Router.
With its rugged design and versatile features, the Cradlepoint IBR900 Router is a great option for your 5G connectivity needs in challenging environments.
Cradlepoint CBA850 Router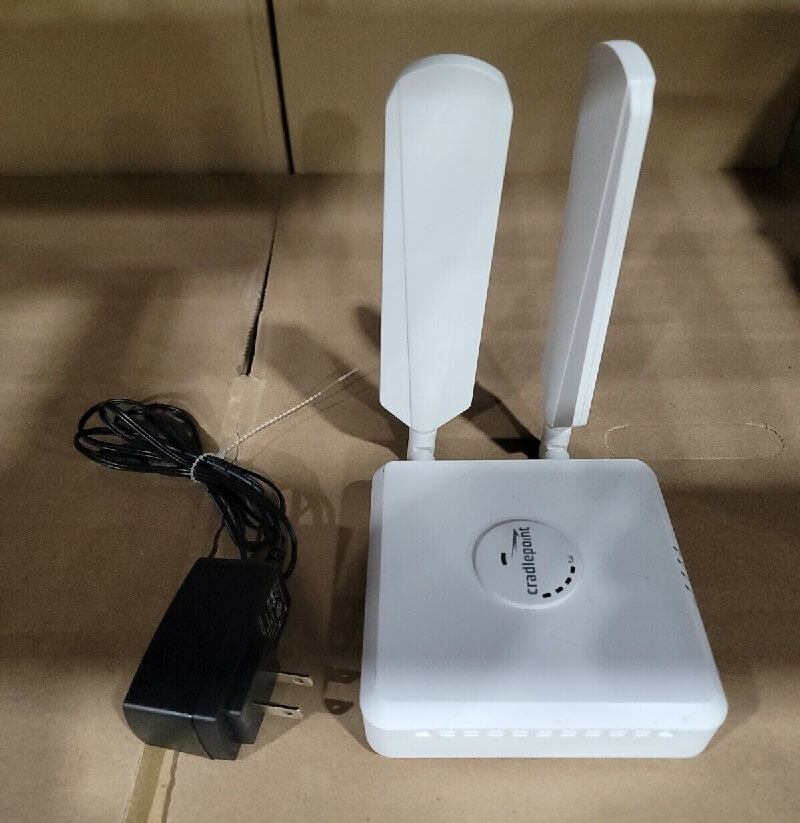 The Cradlepoint CBA850 Router is a 5G router designed for failover and business continuity. It ensures that your network remains operational, even in the face of outages. Key features of the CBA850 include:
For businesses that cannot afford network downtime, the Cradlepoint CBA850 is an invaluable solution.
Cradlepoint W1850 Router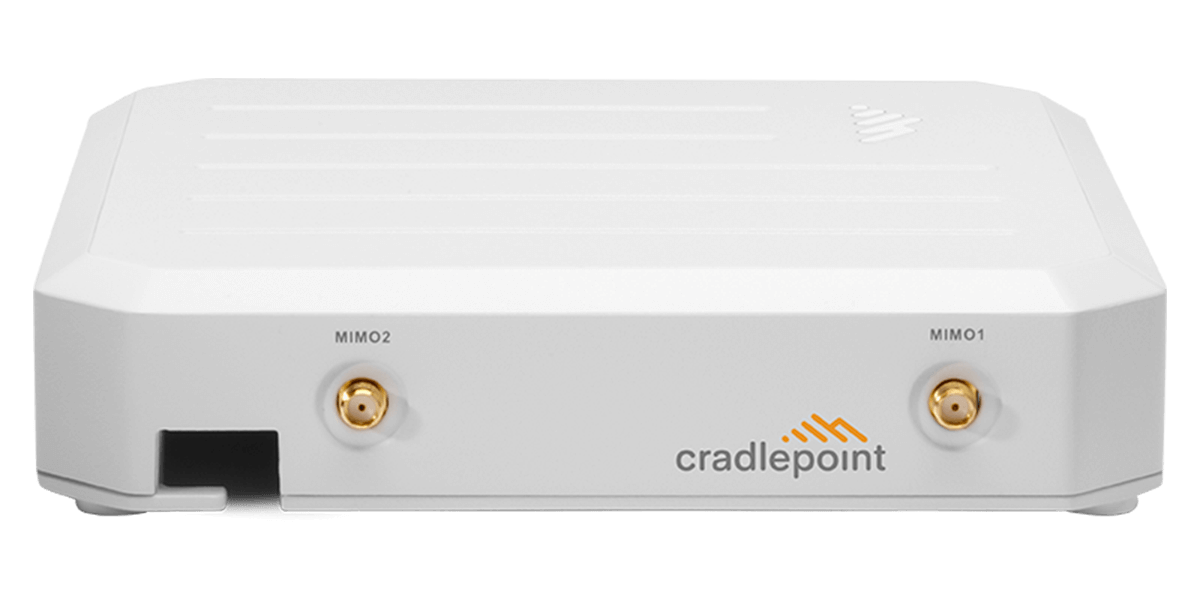 The Cradlepoint W1850 Router is a wireless 5G router that's perfect for on-the-go connectivity. It's compact, portable, and ideal for travelers or remote workers. Notable features of the W1850 include:
Unrivaled Speed and Dependability: Tired of sluggish internet speeds disrupting your productivity or leisure time? Look no further than the Cradlepoint W1850, a solution that promises lightning-fast connectivity, putting an end to buffering and lag woes once and for all.
Seamless Connectivity, Regardless of Location: Whether you find yourself in the heart of a bustling city or in a remote wilderness, the Cradlepoint W1850 guarantees uninterrupted connectivity. Its cutting-edge technology ensures unwavering coverage even in the most challenging of settings.
Fortified Security: We understand that online security is of paramount importance. With the Cradlepoint W1850, you can rest easy knowing that your network is shielded by robust security features, standing guard against cyber threats and unwelcome intrusions.
Effortless Setup: Setting up the Cradlepoint W1850 is a breeze. You don't need to possess advanced technical skills to have it up and running smoothly. It's designed with user-friendliness in mind, catering to both novices and experts alike.
Learn more in details about Cradlepoint W1850 Router.
If you need a reliable 5G connection while on the move, the Cradlepoint W1850 is an excellent companion.
Cradlepoint Aer2200 Router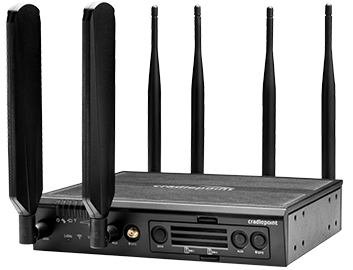 The Cradlepoint Aer2200 Router is designed for branch and remote offices. It offers secure, high-speed 5G connectivity for distributed networks. Key features of the Aer2200 include:
Cutting-Edge Connectivity: The Cradlepoint Aer2200 offers advanced 4G LTE and 5G connectivity, ensuring reliability in diverse environments.
Robust Security: With VPN support and intrusion detection, the Aer2200 safeguards your network and data in critical applications.
Dual SIM Redundancy: Dual SIM slots provide backup connectivity, preventing downtime due to network failures.
Cloud Management: Cradlepoint's cloud management allows remote monitoring and efficient network management.
Load Balancing: Intelligent traffic distribution prevents network congestion.
Versatile Ethernet Ports: Multiple Ethernet ports support seamless device connectivity.
Rugged Design: Engineered for durability, the Aer2200 performs optimally in extreme conditions.
For businesses with multiple remote locations, the Cradlepoint Aer2200 Router ensures a reliable and secure network connection.
Learn more in details about Cradlepoint Aer2200 Router.
In a world where high-speed internet connectivity is paramount, Cradlepoint's range of 5G routers offers a solution for every need. Whether you're running a small business, managing a large enterprise, or require connectivity in challenging environments, Cradlepoint has a router to suit your requirements.
The Cradlepoint E3000, Cradlepoint E300, Cradlepoint IBR900, Cradlepoint CBA850, Cradlepoint W1850, and Cradlepoint Aer2200 are all reliable choices to ensure that you stay connected and productive. Make the right choice, and embrace the power of 5G with Cradlepoint.
Stay connected with EXCEED ICT
Stay connected with EXCEED ICT by joining our social networks (given at footer). Get the latest updates, news, and tips for enterprise device deployment. Follow us on Twitter, Facebook, and LinkedIn for the best enterprise device deployment solutions.
Help us to improve our enterprise by rating us on Google Maps. Your feedback and comments are valuable to us and will be used to make our services even better.