No app required.
Touchless Check in.
Visitor Management.
Visitor Access Records.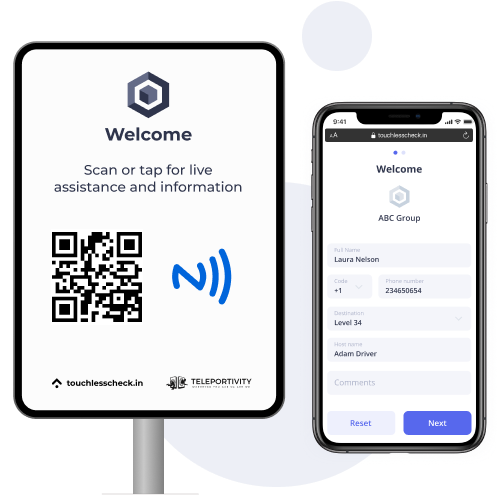 Simple registration for your visitors
No app required. Visitors simply scan the QR code, fill out a form, take a photo and receive a digital entrance ID. So simple and easy.
Your visitor receives an SMS message with a Digital ID Badge. The Host is also SMS notified that the visitor has arrived, and has visibility of their ID for verification.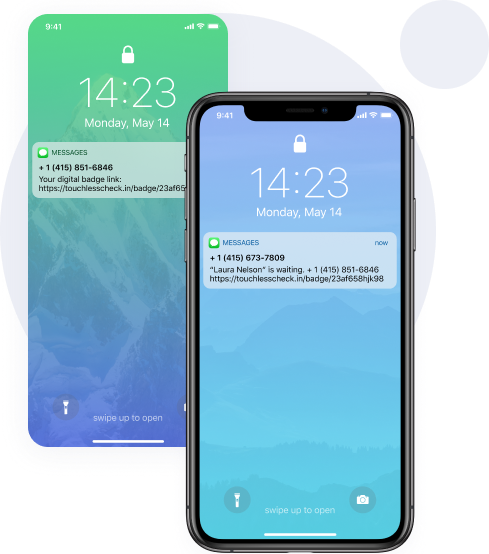 Easy integration with Teleportivity's
QR Video Concierge Bell – Video/Voice/Text
No hardware. Nothing to install. Just a QR code.
Provide your visitors with add-on features: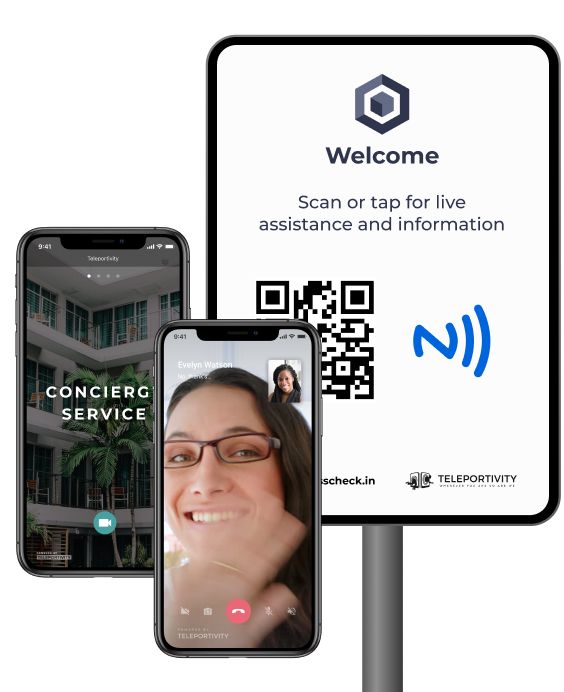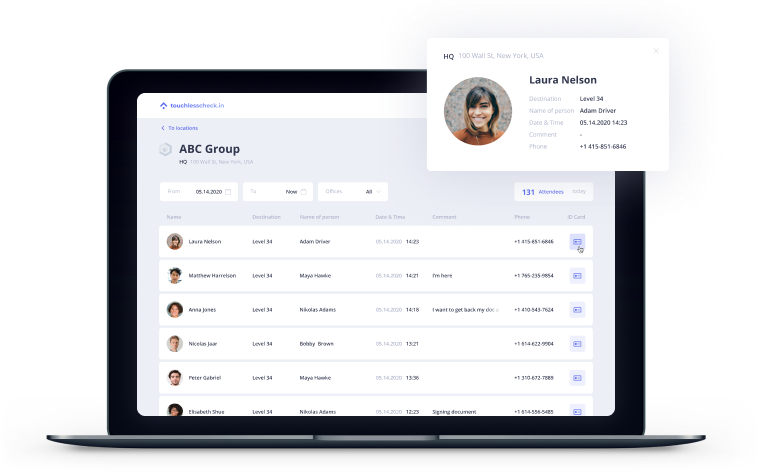 Admin platform for visitor management
All activity is registered in the visitor management / contact tracing admin platform. View visitor information and create new entrance ID's.
Add new staff, manage destinations, generate your QR Code and Web Link with the click of a button.