Store. Share. Sync. Secure. Cryptoloc.
Cryptoloc Three key encryption give you your own private and cybersecure cloud, where you have complete control. Store and share your data with the world's most secure Electronic Data Management System (EDMS) cloud storage solution, powered by Cryptoloc's patented technology. Share and sign legally binding documents with confidence; work collaboratively and interact with internal and external customers in a safe and secure environment; and track every change and access any version of your documents at any time. With Cryptoloc, only you own your data.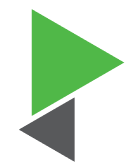 Data is precious. Store it wisely.
STORE. SHARE. SYNC. SECURE. CRYPTOLOC.
Ready to start a free Cryptoloc trial today?
Get in touch with our team of cybersecurity & ransomware prevention experts.
Data Is Precious. Store It Wisely.
The real cost of cybercrime
New Queensland Driving and Mobile Phone Rules