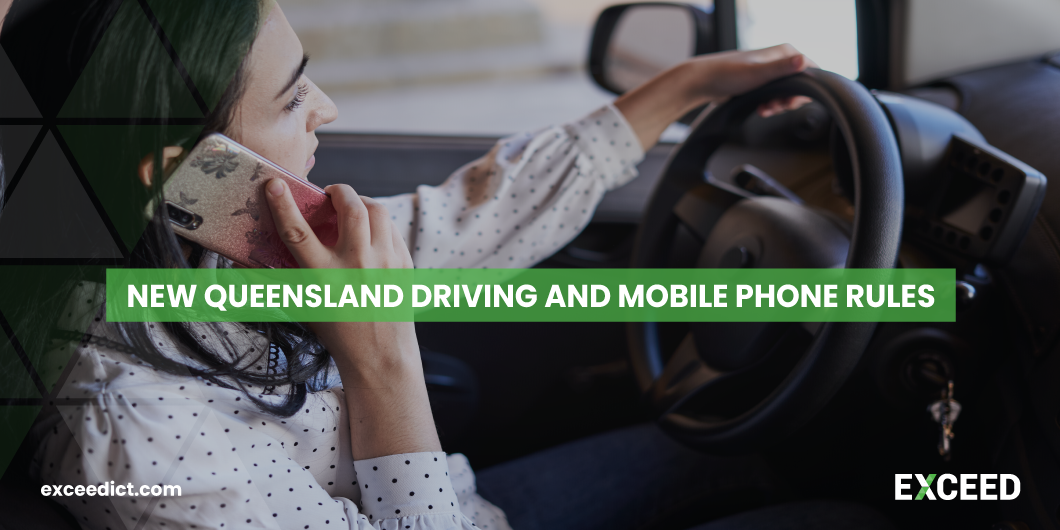 You may have heard that Queensland recently rolled out its road cameras. They caught hundreds of motorists using their mobile phones whilst on the road. A total of 417 drivers were given warning notices: a combination of drivers using mobile phones and not wearing a seatbelt.
What's the Queensland government's rules for mobile phones whilst on the road?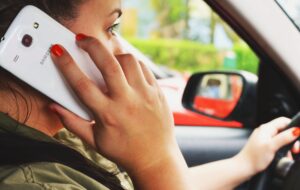 Here's a guide so you can avoid fines and demerits and drive safer.
It's illegal to have your phone in your hand or resting on any part of your body, including your lap. It applies even when stopped in traffic. There are also additional restrictions for Learner and P1 license drivers under 25.
You are not allowed to use the hands-free functionality of your phone, which includes wireless headsets and loudspeaker functions. You are not allowed to touch, look, or operate your phone using voice. Passengers for Learner and P1 drivers are also prohibited from using a mobile phone's loudspeaker function.
When Can You Use Your Mobile Phone?
You can hold your phone safely while stopped for the following:
pay for goods and services, for example, at a drive-through
gain access to or from a road-related area, such as a car park
present a digital driver licence or another document to police when asked
get a card or money out of a phone wallet for the previously listed purposes
Open and P2 licence drivers are allowed hands-free use of their mobile phones, such as when docked in a cradle. Hands-free functionality includes receiving a call, navigation apps, skipping a song, or accept/finish a trip as a rideshare driver. Docking your device in a car phone holder is okay as long as it does not obscure your view of the road.
Open and P2 licence holders can also use their phone hands-free if it's in their pocket, clothing, or pouch with voice activation.
Queensland Penalties
You can be fined up to $1,033 and have 4 demerit points for using your mobile phone illegally. Double demerit points are applied for subsequent mobile phone offences committed within 1 year after the same offence.
Safe and Legal Driving Solutions with Strike Car Phone Holders
It's not worth getting fined and getting demerit points for using your smartphone illegally. You can dock your mobile phone without obscuring your view with car mounts. Strike's car phone cradles are designed to securely mount your device in a convenient position to prevent road distractions.
Strike designs device-specific car cradles for the latest smartphones and tablets in the market. Strike's car phone holders are designed with features that provide seamless functionality for your device. With these car cradles, you can stay connected with your team without worrying about battery drain and low mobile signal. These phone mounts are equipped with fast charging and signal boosting capabilities. The PRO-install version charges with 3.0 amps while the DIY charges with 2.4 amps. You can also improve cellular reception by connecting its internal passive antenna with a reputable external antenna.
Strike's car phone holders are also engineered with rugged protection for industries with harsh work conditions. These cradles can withstand up to 25G in crash standards. Our vehicle mounts are suitable for enterprise workforces, such Public Safety, Warehousing, Manufacturing, and more.
Additionally, Strike's car phone mounts are equipped with a universal 4-hole AMPS pattern at the back. It is suitable with any mounting solution that uses industry-standard pattern, such as RAM Mounts. You can check out RAM mounting solutions here.
Strike designs cradle variants according to your needs. We have lockable phone mounts, with NFC Extenders, Wireless Charging, and more. You may email us at enquiries@exceedict.com for inquiries.
Here's a video on one of Strike's iPhone 12 car phone mounts:
We also provide Expense Management, Telecoms Expense Management, Device Deployment, Mobile Fleet management, Telstra enterprise Mobility, Telstra mobility Managed Services.
Improve Your Business Core values, Business Consulting, App Development, Cyber Security, Cryptoloc, Data & IP, Telstra Expense Management and many more Services. Check our Services.
Find Us (Exceed ICT) on Google map.
Article Source – https://www.strike.com.au/Blog/new-queensland-driving-and-mobile-phone-rules