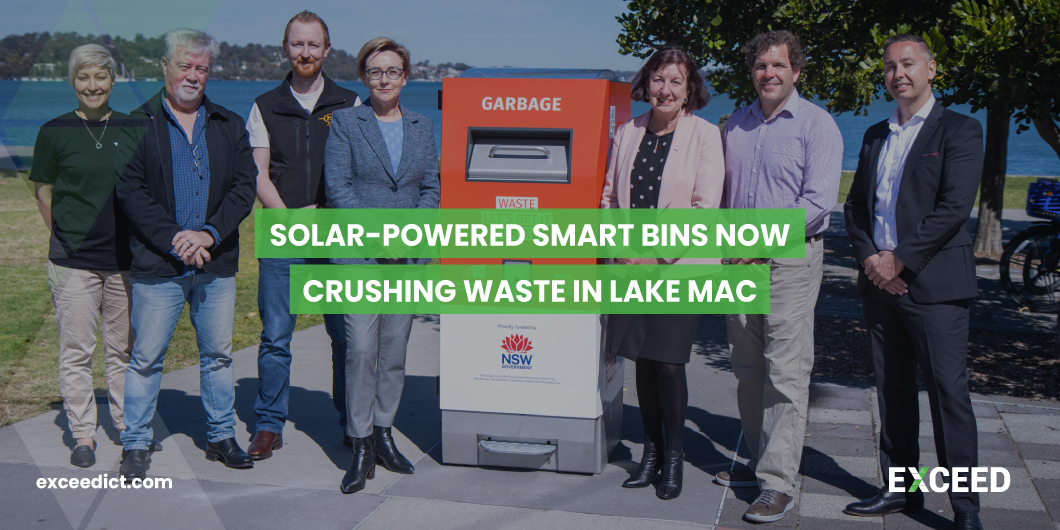 IoT Solar-Powered Smart Bins Now Crushing Waste
Some of the team from Exceed ICT were very proud to be on site at the beautiful Warners Bay foreshore for the installation and launch of the first RAY Smart Solar-Powered Compacting Bins in NSW
These high quality IoT Solar-Powered Smart bins, internally crush rubbish to store five times the amount of waste as a regular bin.
Lake Macquarie City Council Waste Strategy Coordinator Hal Dobbins said the RAY Smart Solar Powered Compacting Bins, which are for general waste, would be a game changer when it came to beautifying areas and improving the environment.
"Not only will this be able to store more waste with a smaller footprint, but having a strong sealed hatch as a lid ensures no items will blow out into the lake," Mr Dobbins said.
While a standard bin would hold 240 litres of waste, these can hold up to 1200 litres – the equivalent of filling more than six bathtubs.
"Smart sensors placed inside the bin alert Council when the bin is around 80 per cent full, so crews will know when to empty it," Mr Dobbins said.
"The bins also lock when they're full, so there's no chance of them overflowing."
Each device contains a 60-watt solar panel which charges a battery that can run for up to four weeks with little to no sun.
Lake Macquarie Mayor Kay Fraser said the first solar-powered smart bins would be installed along the esplanade at Warners Bay Foreshore.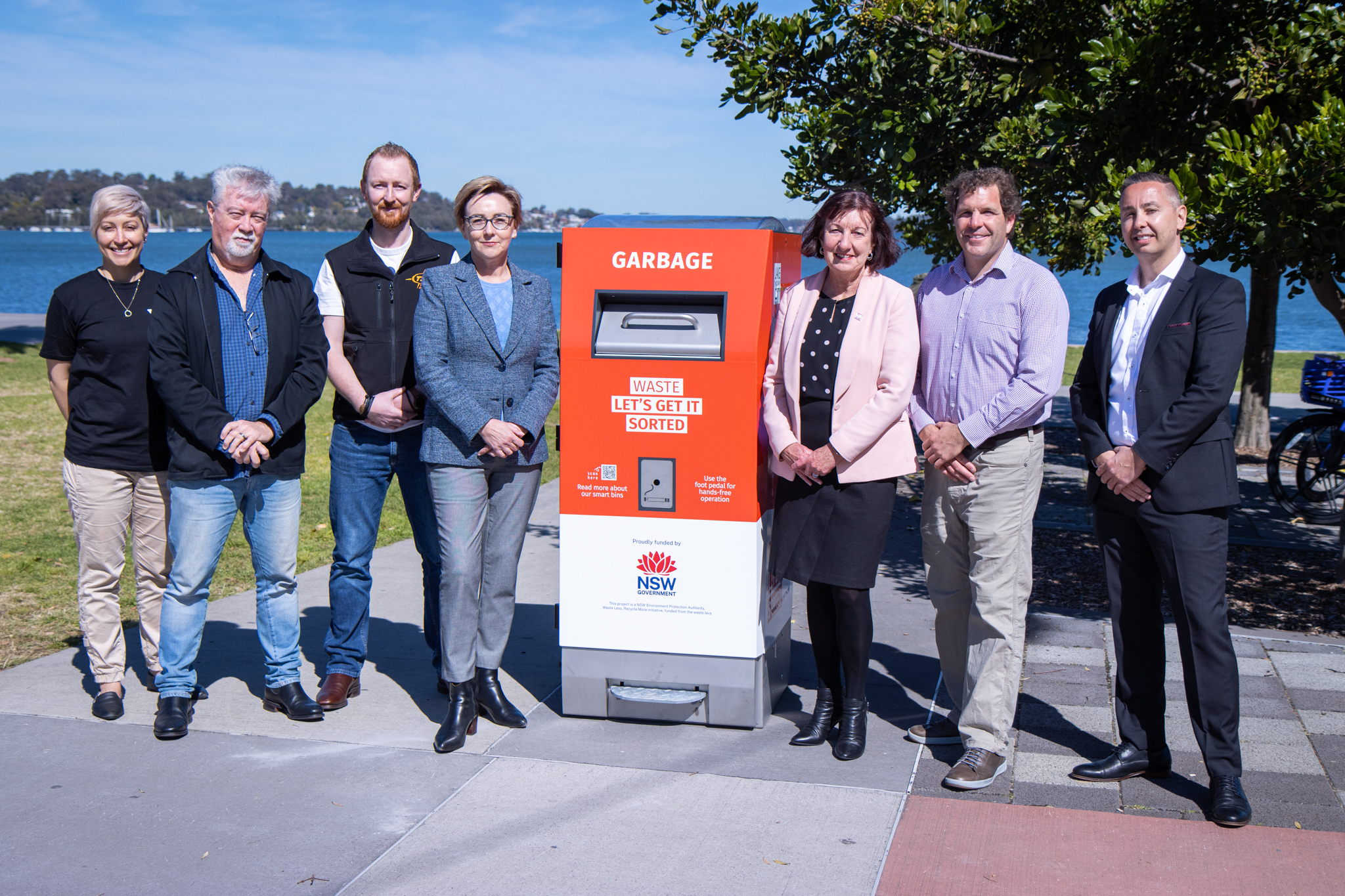 "Warners Bay is a very popular destination which is close to cafes, restaurants a large picnic area and a shared pathway, so these bins will efficiently store a large amount of waste where it's needed," Cr Fraser said.
"Another device will be installed at Toronto Foreshore in the coming months to reduce litter in the area which has recently become popular since the installation of a new town green and picnic area."
"I would encourage residents to take advantage of these public bins and properly dispose of waste to prevent litter."
If successful, more solar-powered smart bins could be implemented at other popular locations such as Redhead Beach, Caves Beach and Belmont Baths.
The $30,000 project is funded by the NSW Government through the Waste Less, Recycle More initiative and a Community Building Partnership grant.
Jodie Harrison MP Member for Charlestown said the devices would help improve popular areas around the city.
"I was very pleased to support Council's request for funds for this innovative solution for waste in the local area."
"More and more people are coming to the lake to relax with family and friends, so it's important to keep the area clean and well maintained for people's enjoyment."
Director Luke Wadeson from Exceed ICT said these are the first RAY Smart Solar Powered Compacting Bins installed in NSW, and have proven popular in similar high-profile parks and a number of high streets across Perth and Melbourne.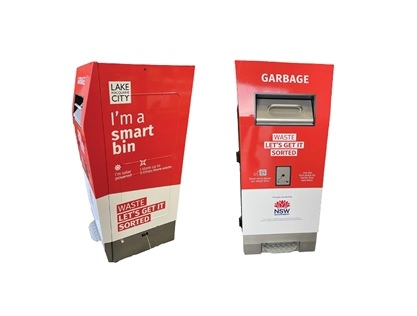 "They're manufactured in the Netherlands from high-quality durable material, are easy to operate and include best-practice safety features."
Telford Smith, yStop and Exceed ICT are excited to be part of this project to help council find innovative solutions for improving the amenity of their foreshore parks."
"Exceed ICT is a Telstra Enterprise Partner who, supply, set-up and support a range of Network, Mobility and IoT Solutions specifically for Enterprise and Government organisations. One of Exceed ICT's core focuses in IoT is Waste Management; to improve efficiencies, lower landfill and reduce carbon emissions.
We have a love for technology and, passion for sustainability, so are very proud to be partnering with Lake Macquarie City Council on the implementation of the 'Smart RAY Solar Powered Compacting Bins' to optimise their waste management workforce, increasing litter disposal capacity, and decrease the number of collections and bin checks," Wadeson said.
If you would like to talk to one of the team, register your interest here https://exceedict.com/smart-bins/
Whether you're exploring new possibilities or needing support for Smart Waste Management Solutions in Australia, we're here to help.
Call us on 1300 832 639
We also provide Expense Management, Telecoms Expense Management, Device Deployment, Mobile Fleet management, Telstra enterprise Mobility, Telstra mobility Managed Services.
Improve Your Business Core values, Business Consulting, App Development, Cyber Security, Cryptoloc, Data & IP, Telstra Expense Management and many more Services. Check our Services.
Find Us (Exceed ICT) on Google map.