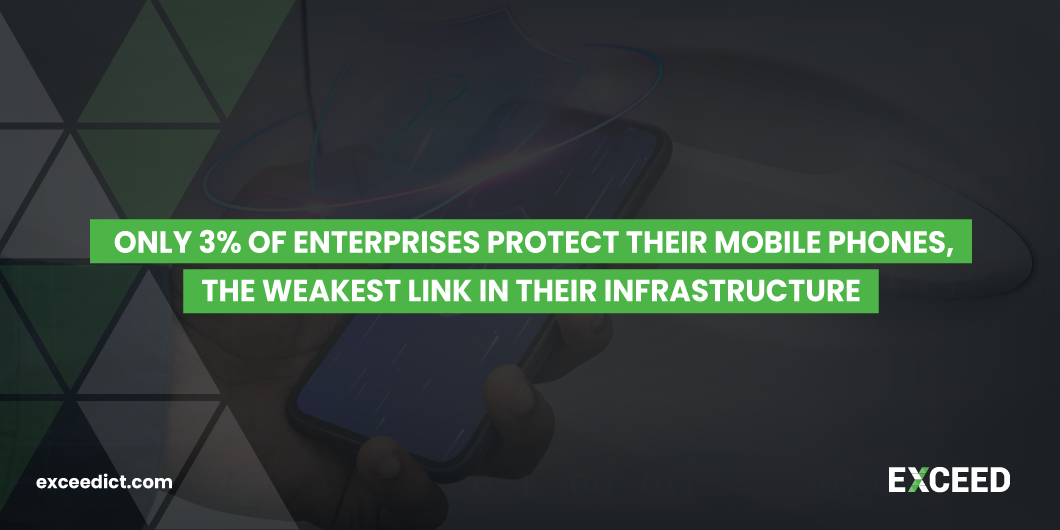 Gil Shwed, Check Point Founder & CEO, was on CNN discussing the global surge in cyber-attacks, coined the "cyber pandemic".
Some very valid and key points made with one of the most disturbing – "Only 3% of Enterprises protect their Mobile Phones, the weakest link in their infrastructure"
This is crazy.
Keep your O/S on your mobile fleet up to date and ensure you have End-Point protection.
At Exceed ICT, within our device preparation and deployment services, we ensure the device O/S is updated before dispatch direct to your end-user. We can also provide you End-Point protection along with ongoing asset management of your fleet, to ensure your people are only ever using safe and compliant hardware.
Book a meeting with us now to discuss what's possible to protect your valuable data.