Unified Endpoint Management (UEM) Information
What is a Unified Endpoint Management System?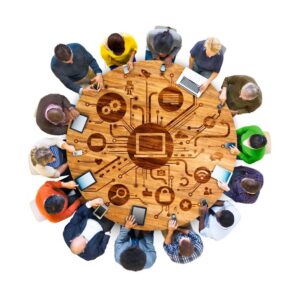 Unified Endpoint Management (UEM) allows IT to secure, manage, and deploy corporate resources and applications on any device from a single console. Unified endpoint management is a step beyond mobile device management.
What is UEM in mobile phones?
UEM enables businesses to manage all endpoints such as mobiles, tablets, laptops, PCs, printers, and wearables using a single comprehensive EMM solution.
What is unified endpoint security?
Unified endpoint security simplifies the way endpoint security tools work together. Instead of operating in silos, they are integrated from the start and delivered as part of a manageable platform.
Why do you need UEM?
They provide detection, protection, and prevention against cyber threats on devices. As a result, UEM and MTD solutions can help improve the security of mobile devices and reduce their vulnerability to cyber threats.
What does the UEM client do?
You use the BlackBerry UEM client to activate your device for work. When you start your device, the device is associated with BlackBerry UEM and given access to work data and the productivity apps your administrator has assigned to your device.
Cross check and validate UEM info against Telstra info and asset management.
We also provide Expense Management, Telecoms Expense Management, Device Deployment, Mobile Fleet management, Telstra enterprise Mobility, Telstra mobility Managed Services.
Improve Your Business Core values, Business Consulting, App Development, Cyber Security, Cryptoloc, Data & IP, Telstra Expense Management and many more Services. Check our Services.
Find Us (Exceed ICT) on Google map.