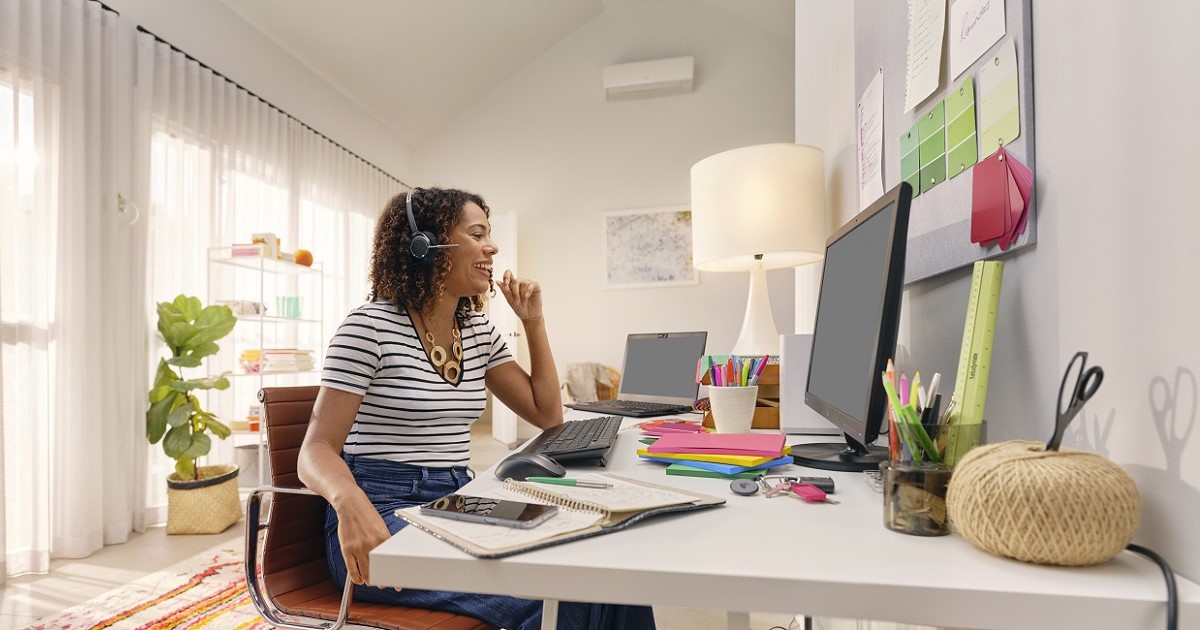 The impact of Adaptive Mobility
The impact of Adaptive mobility: COVID has had a profound impact with businesses forced to shift priorities and lean on enhanced digital capabilities to accommodate lockdown orders and more people working remotely.
According to Gartner, 69 per cent of boards responded to COVID-19 with digital business acceleration, with an estimated 43 per cent of staff currently working from home.[1] This shows no sign of slowing down, with 52 per cent of businesses expecting an increase in their staff working from home in 2021.[2]
As organisations permanently move into more 'hybrid' workforce arrangements, they'll need to rethink how they employ enterprise mobility solutions as agility and flexibility become even greater priorities. This will be important for bridging the gap between both in-office and remote working employees.
That's why Telstra has transformed how it offers mobility solutions to its customers with what we call Adaptive Mobility.
EXCEED ICT is an experienced Managed Service provider who love Mobility. Book an appointment with the team.
Your step-by-step guide to managed Adaptive Mobility success
Managing a fleet of modern smart devices isn't a simple endeavour. The vast range of endpoint variants, operating systems, and customer data creates complexity for businesses to manage, deploy, and secure.
Bringing the right partner on board and utilising the best support through a managed mobility solution can alleviate these pain points. Working with an expert partner, organisations can focus on their key priorities while handing over responsibility for the management of their mobility solutions.
At Telstra, we take a step-by-step process to getting your mobility solutions up and running, which includes:
Step 1: Initiation and planning – The first step is the most important.  We'll work with your team to define what the vision is for the project, what the end-user experience target is, and what our approach will be to get there, while defining a strategy to proactively mitigate security risks at all stages.
Step 2: Design – Our solution architects produce the documentation required for the solution to be built and run design workshops to dive deep into your end-user requirements.
Step 3: Build – Our engineers have decades of experience helping Australia's most forward-thinking companies deliver their mobility solutions. This is where we will build the solution defined in our design.
Step 4: Testing – Testing is fundamental to success. We'll complete platform testing to make sure everything is operating as expected, while also testing the integration of new and legacy hardware and software.
Step 5: Transition – At this stage, we help you plan the rollout of your mobility strategy, running workshops to develop a support model that will manage the transition, while also agreeing on how we'll provide additional support going forward.
Step 6: Management – Finally, our management teams will monitor and manage your services and devices. You'll have access to help desks to support your end users, and we'll deliver platform and licensing management requirements to agreed service levels.
Using these six steps, organisations can develop a comprehensive plan for mobility that will empower your organisation to remain agile in the 'new normal'. It's clear that hybrid ways of working will remain dominant this year and organisations will need to match the upcoming uncertainty with a new breed of mobility deployments that are fast, agile, secure and reliable.
Exceed ICT, Headquartered in Brisbane, is an ICT Innovator, Integrator and Service Delivery Partner that delivers successful outcomes for the Business, Enterprise and Government customers.
Exceed ICT offerings include Professional Services and Managed Services across their core Solutions, Data & IP , Mobility, Cyber Security and IoT.
We also provide Expense Management, Telecoms Expense Management, Device Deployment, Mobile Fleet management, Telstra enterprise Mobility, Telstra mobility Managed Services.
Improve Your Business Core values, Business Consulting, App Development, Cryptoloc, Telstra Expense Management and many more Services. Check our Services.


Exceed ICT integrates best practices security into all of its solutions. For more information on how Exceed ICT delivers for its clients across the government, enterprise and business markets, visit www.exceedict.com
Follow Exceed ICT on Twitter and LinkedIn.
Find Us (Exceed ICT) on Google map.

Full and original article can be read here.