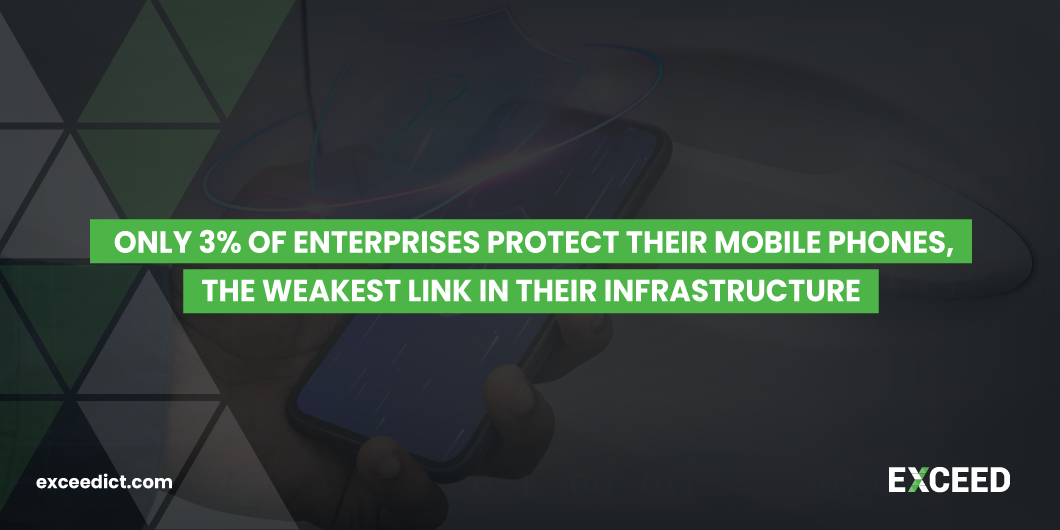 Gil Shwed, Check Point Founder & CEO, was on CNN discussing the global surge in cyber-attacks, coined the "cyber pandemic".
Some very valid and key points made with one of the most disturbing – "Only 3% of Enterprises protect their Mobile Phones, the weakest link in their infrastructure"
This is crazy.
Keep your O/S on your mobile fleet up to date and ensure you have End Point protection.
At Exceed ICT, within our device preparation and device deployment services, we ensure the device O/S is updated before dispatch direct to your end-user. We can also provide you End-Point protection along with ongoing asset management of your fleet, to ensure your people are only ever using safe and compliant hardware.
We also provide Expense Management, Telecoms Expense Management, Device Deployment, Mobile Fleet management, Telstra enterprise Mobility, Telstra mobility Managed Services.
Improve Your Business Core values, Business Consulting, App Development, Cyber Security, Cryptoloc, Data & IP, Telstra Expense Management and many more Services. Check our Services.
Find Us (Exceed ICT) on Google map.
Book a meeting with us now to discuss what's possible to protect your valuable data.